Our Story
We are disrupting the manpower space, by changing the way people work and companies hire. You could say we're creating a new way of life. The way we see it, we're empowering workers to take back control - of their schedules, of their earnings, of their lives. We're unshackling them from restrictive full-time jobs and giving them the freedom to choose. And what do businesses get? A super-charged flexible workforce that is engaged, driven, reliable and compliant.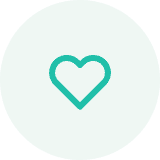 In the world we're building, employers can staff up or down with high quality workers on-demand.
Workers should be able to choose where and when they want to work, and get the employment protections they deserve.